5 Oct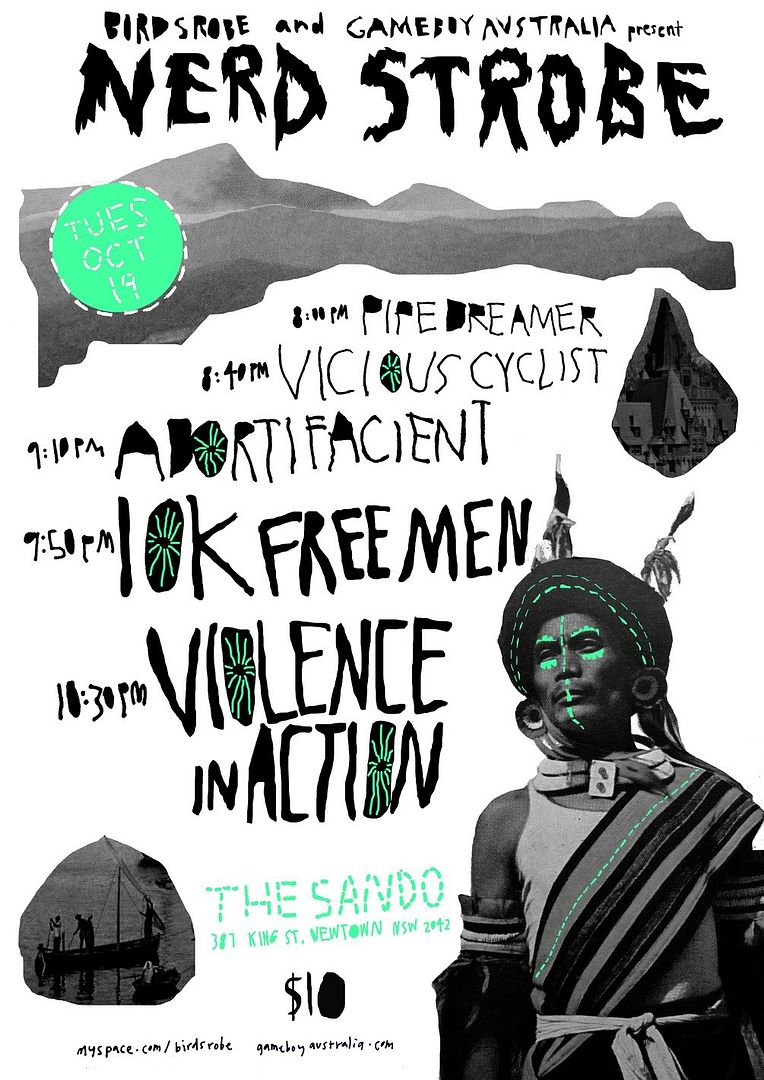 Facebook Event:
Who

Menagerie festival: NERD STROBE #3 feat. Violence in Action + 10k Free Men + Abortifacient + Vicious Cycle + Pipe Dreamer

When

Tuesday, October 19, 2010

Where

Sandringham Hotel (

map

)

King St
Newtown, NSW, Australia

Other Info

Menagerie 2010 kicks off with NERD STROBE #3, a Bird's Robe showcase of chiptune and other electronic artists. 10k Free Men leads a stellar chip and electronic lineup from 8pm. Closing the night is the John Zorn-inspired Game Piece act 'Violence in Action'.